teleskopos
Cross-posted from The H Word blog.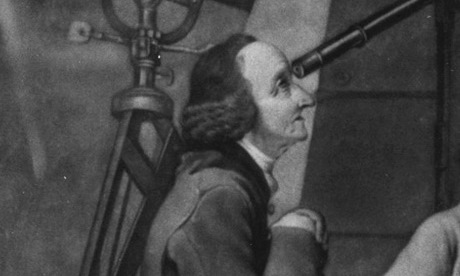 *
I only recently, and by accident came across this rather delightful 1778 mezzotint by James Watson among the collections of the National Maritime Museum. It was a somewhat hidden gem, having not been fully catalogued, although there are copies to be found elsewhere.
I have now updated the description, having realised that the full imageshows two servants-cum astronomical assistants of George Parker, 2nd Earl of Macclesfield (c.1696-1764). They are depicted in his private and exemplary observatory at Shirburn Castle, erected in about 1739.
In the detail at the top of this post is Thomas Phelps, then aged 82, and with him (see below) is John Bartlett, then aged 54. Most of what we know about them is what appears in the text given within…
View original post 597 more words